Lake Garda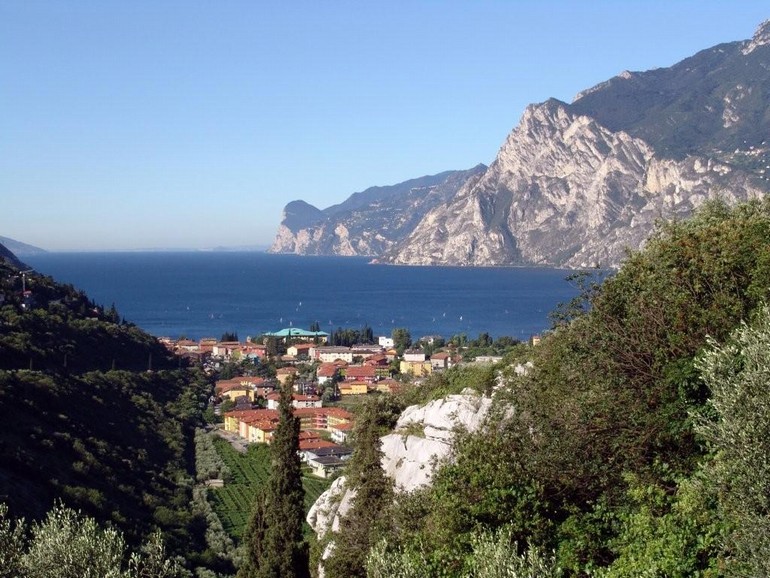 Lake Garda or Benaco is the largest in Italy. Its wider part to the south is surrounded by morainic hills that were left following the glacier recession, while the narrow northern part is enclosed by the mountains that createits fjord-shape configuration and provide a very mild Mediterranean climate.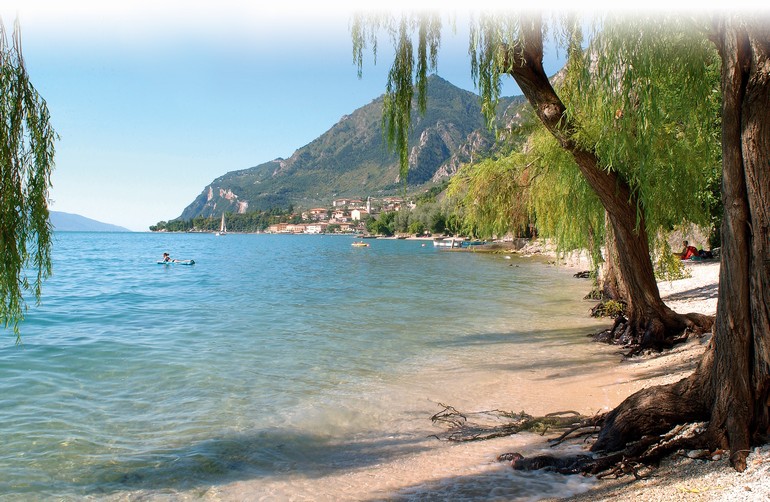 The luminous environment, temperate climate, and flourishing vegetation - mainly olive and lemon groves, palms, cypresses, oleanders and orange trees - along with the majestic landscapes are the background to the remarkable historical and cultural remains spread all around and make this lake the most charming in Italy.
Given the intense colour of its water with a marked shade of blue and matchless transparency, Lake Garda is a unique spot where visitors and guests can enjoy a holiday full of relaxation, sports, fun and the thrill of discovering new places.
Position
SURFACE
LENGHT
WIDTH
DEPTH
PERIMETER
HEIGHT ABOVE SEA LVEL.
Kmq 369.98
Max km 51.60
Max km 17.20
Max m. 346
km 158.40
m.65